ABOUT USOur Story
Independent and locally owned and operated. My father started his family dental practice in 1976.  He taught me to do dentistry that would last for generations. Over the years we have grown and we kept to the forefront of the dental technology revolution. Now we can offer high-quality dentistry that is more convenient, comfortable, and more durable than past treatments.
Our office has a professional hygiene department that will educate you and provide the tools you need to maintain your dental and overall health. While we focus on prevention, we can handle any dental issue here in our office. Whether it is root canals, implants, veneers, or cosmetic fillings, we do it all for you. As you search for your dentist, we want to welcome you to visit and tour Burns Family Dentistry. Call us today, it will be among your wiser decisions.
~Dr. Preston Burns, III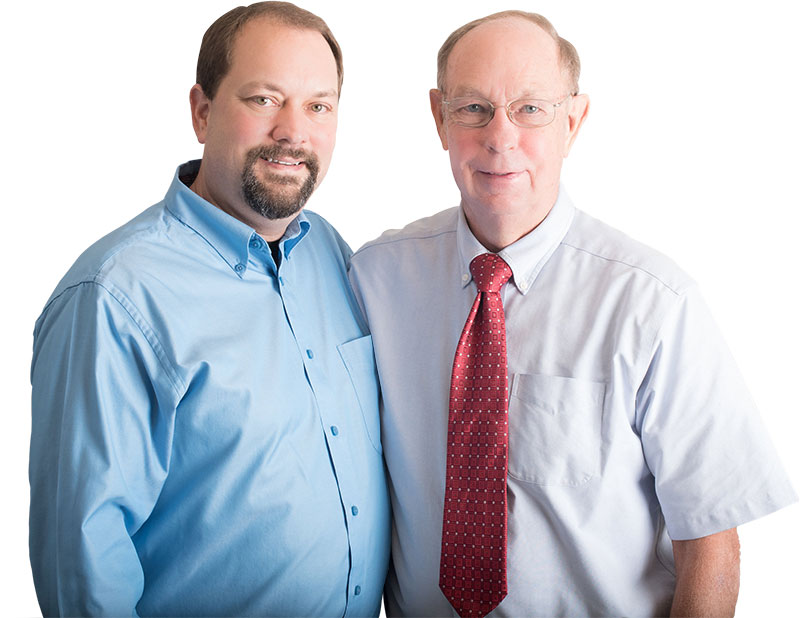 DR. PRESTON BURNS, IIILearn more about our dentist
Dr. G. Preston Burns, III, was born in Virginia and grew up in Stafford County. After graduating from Stafford Senior High School he went on to earn a Bachelor of Science in biology from James Madison University
Following in his father's footsteps, he was accepted early into the MCV Dental School at Virginia Commonwealth University in Richmond. He graduated Magna Cum Laude in 1999 and returned to Fredericksburg to join the practice with his father. He received his training for intravenous conscious sedation from the American Society for the Advancement of Anesthesia in Dentistry at St. Joseph's Medical Center, and he is one of a few general dentists in the State to hold an IV Sedation Permit. He has advanced training in bone grafting and implants and is one of a small percentage of doctors to hold Diplomate status within the International Dental Implant Association (IDIA)
Dr. Preston Burns moved the practice into the digital age in 2005 by introducing CAD/CAM computer-assisted crowns and onlays with CEREC 3D. He has kept up with the rapid changes in CAD/CAM dentistry and uses PrimeScan from Dentsply Sirona, one of the most precise and fastest scanner on the market.  In 2002, he was one of the first dentists in the country to begin using Invisalign (computer-generated clear braces) and now has extensive experience with other clear aligner systems, such as SureSmile. Keeping the practice modern, in 2011 he began using digital x-ray imaging and purchased our own CBCT, (Cone Beam Computer Tomography), which is the standard of care for implant treatment planning. He has now introduced the first dental CO2 laser, by Solea, to move our practice into the future.
Dr. Burns has been an active member of the dental community with memberships in the ADA, VDA, AGD, IDIA, VADIVS, the RVDS and the local Seattle Study Club. He served as President or Vice President of the Rappahannock Valley Dental Society (RVDS) for ten years. He is also an officer in the Virginia Association of Dentists for Intravenous Sedation (VADIVS). He has given his time to the community by volunteering his services at the Moss Free Clinic in Fredericksburg and has been on many mission trips placing implants, extracting teeth and doing complex bone grafting with the Fundacion Dr Garg in the Dominican Republic.
Dr. Burns acquired ownership of his father's practice in October 2011 and took on the new practice name of Burns Family Dentistry, PC. In his spare time he enjoys nature, traveling, photography, paddle boarding and spending time with family. He resides in Stafford with his wife, Sandy, and their two young daughters.
Quick Facts About Dr. Burns
Known as "Dr. Preston" by his patients
Stafford Senior High School graduate
JMU and VCU Dental alumni
Diplomate status in the International Dental Implant Association (IDIA)
Active in ADA, VDA, AGD, RVDS, IDIA, RVDS and the local Seattle Study Club
Proud husband and father of two children