–
We're experts in sedation dentistry and have been serving Stafford and the surrounding areas for two generations.
What is Sedation Dentistry?
Dental sedation is a range of techniques that can be used to reduce dental anxiety or dental phobia. Sedation dentistry techniques enable patients who might otherwise avoid the dentist, to receive dental treatment necessary for a healthy smile. Depending on the extent of the anxiety or phobia, varying degrees of dental sedation can be utilized, including Nitrous Oxide Sedation, Oral Sedatives and Intravenous (IV) Sedation. More detail about these sedatives is described below.
How we make your experience comfortable:
We are happy to offer a number of solutions for our patients to make their dental visit as comfortable as possible, and we'll go above and beyond to make your experience pleasant. We can dim the lights, provide headphones and even a blanket to help make you comfortable. All you have to do is ask! If there are any other accommodations we can add, give us a call before your scheduled appointment and well do our best to make it happen.
–
---
About our Nitrous Oxide Sedation:
Nitrous Oxide sedation, also known as "laughing gas" is commonly used to make treatment more comfortable. We use this technique with all children who need fillings, often in place of local anesthesia as no shots are required! This sedation is inhaled through a mask that allows you to breathe in the medication and induces a state of relaxation. A local anesthetic will be administered in conjunction with nitrous oxide to eliminate pain for most adults. Nitrous oxide takes effect in a few minutes, is relatively mild and the effects go away in about five minutes. This technique can be used for any procedure and is safe to drive after using it. If you think this will make you more comfortable, just let your dental assistant know!
About our Oral Sedatives:
This medication, usually a benzodiazepine like Valium, can be given to a patient the night before a dentistry procedure or 30 minutes to an hour prior to the dental appointment, depending on the severity of the anxiety, or combined with Nitrous Oxide for an increased effect. Oral sedatives do not provide pain relief, so a local anesthetic will also be administered. Patients taking oral sedatives should have someone else drive them to and from the appointments.
About our Intravenous (IV) Sedation:
IV Sedation describes many different techniques. Levels of sedation depend greatly on the types of medications given. In our office, we like to use intravenous diazepam, or Valium, due to its wide safety margin. With this type of sedation, one can expect to experience euphoria and a good bit of amnesia. This means you may relax and fall asleep, yet the drug does not put you to sleep. You should be in a state where you can respond to us when we talk to you, but you will not remember much about the procedure. Like oral sedatives, IV sedation does not provide pain relief, so a local anesthetic will also be administered. Intravenous sedation allows patients to be awake but in an extreme state of relaxation with little or no discomfort for many procedures. This technique can be used after a short consultation and evaluation of your medical condition.
With IV sedation we are able to do more complex surgeries without you, the patient, experiencing every detail. We use IV sedation for all impacted wisdom teeth removals, full mouth extraction cases for immediate dentures and gum surgery. You will need to have a driver after IV sedation and you must stay at home for the rest of the day.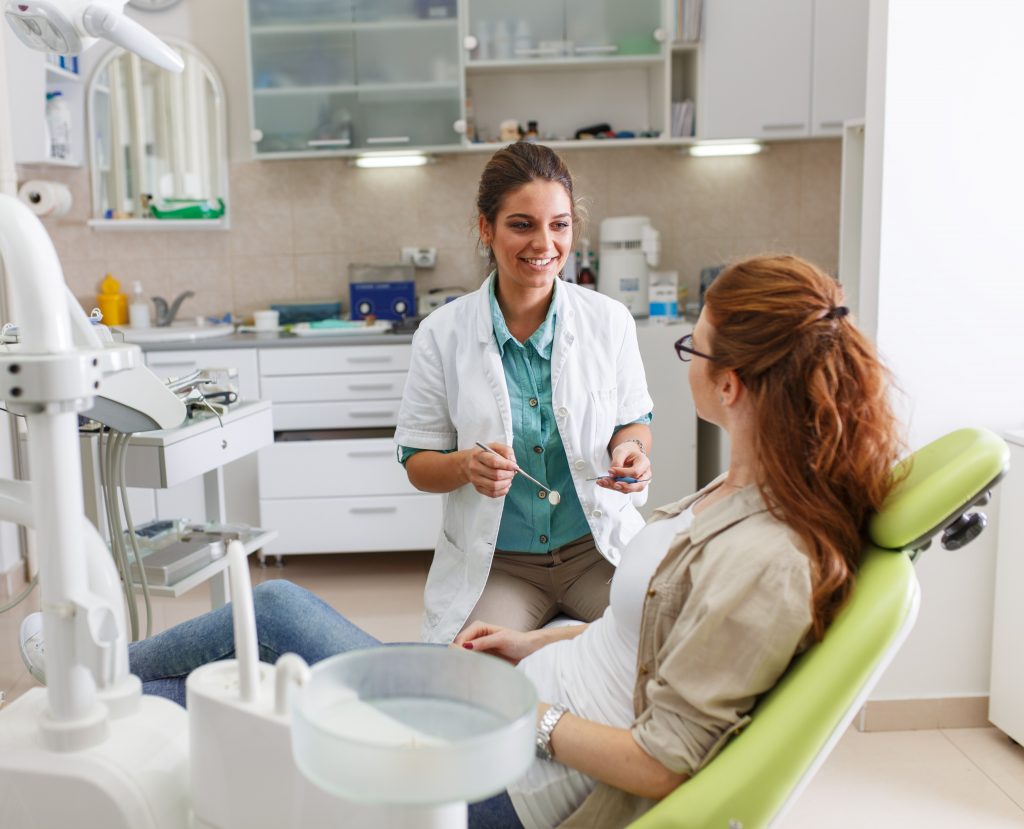 We're Here For You!
Dr. Burns and his team are here to help you feel your best. If there is anything we can do for you to make your experience more enjoyable and positive, do not hesitate to ask and we will be sure to accommodate you in the best way possible. Your experience at Burns Family Dentistry is important to us.